Diploma in Digital Transformation (E-Learning)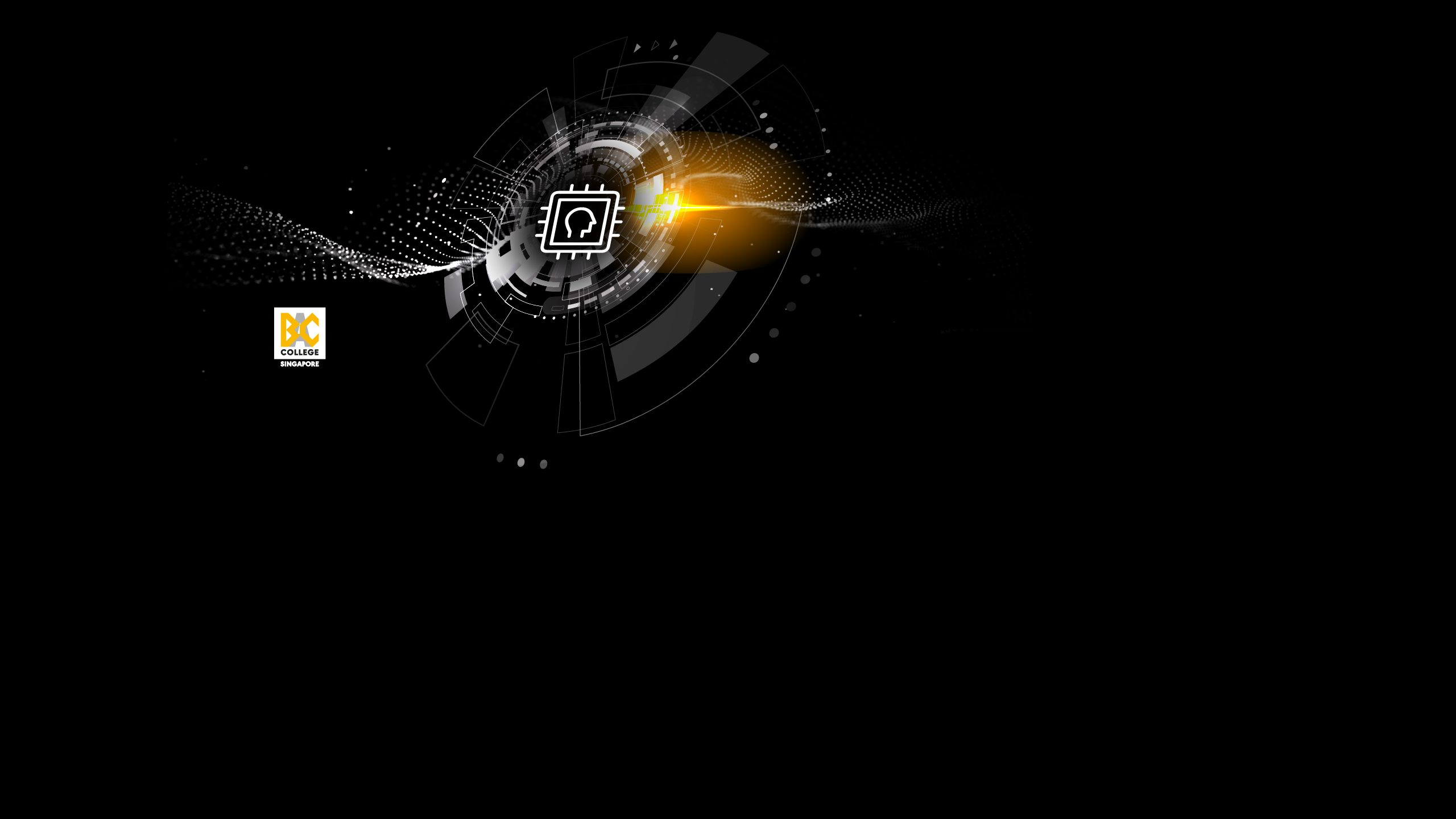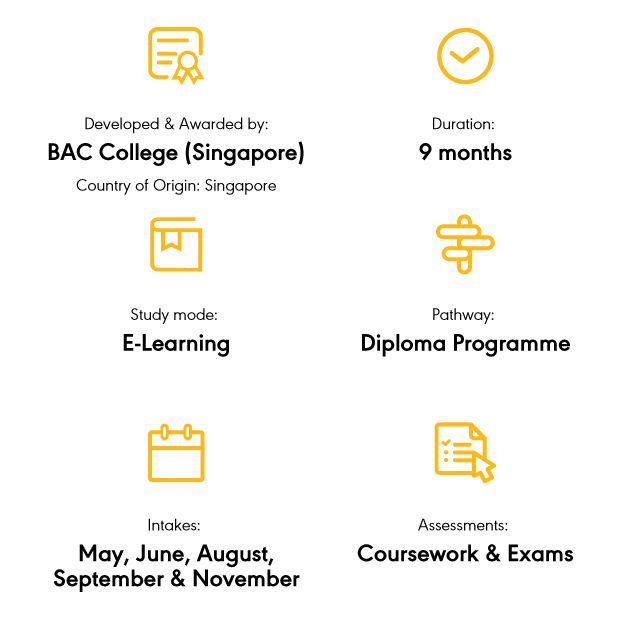 Here's the BIG Picture
The Diploma in Digital Transformation (E-Learning) grooms you with essential skills and competencies required to excel in the digital economy. This programme will teach you the basics of the digital business experience to help mitigate digital disruption and drive digital transformation strategies. You will explore the latest technologies and learn how to leverage AI, IoT, FinTech, Cyber Security and Data Science amongst others.
This programme is equivalent to Level 4 of a UK degree qualification which is the same as Year 1 of an undergraduate programme.
Upon completion, you can further your studies with an Advanced Diploma in Digital Transformation.
With this Course You Will:
Possess essential IT knowledge, skills and aptitude to meet an entry level of IT job specifications.
Utilise computing tools and techniques by applying knowledge and interpreting information to solve problems.
Execute routine tasks and will be proficient in the use of relevant tools in your area of training.
Be introduced to IT support services and have effective communication skills to convey information, identify problems and brainstorm for solutions.
Why Choose BAC College (Singapore)?
Established in 1996, BAC College Singapore (formerly known as ITC School of Laws) offers a wide range of pre-university, and articulation to degree programmes. We provide our students a great educational experience, along with graduate recognition and mobility. Well known for our innovative teaching methods, we offer students an exceptional educational journey, with the choice to graduate from over 25 UK universities that are affiliated to the BAC Education Group.
You will also benefit from our Student-Teacher Ratio.
Lectures: 1 to 100
Tutorials: 1-50
In line with our mission of providing quality education that meets international standards, we are consistently lauded for our excellence in the field. We have received consecutive awards of the prestigious 4-year Edutrust, and voted the Gold standard for the JobsCentral Learning TED Awards in 2017.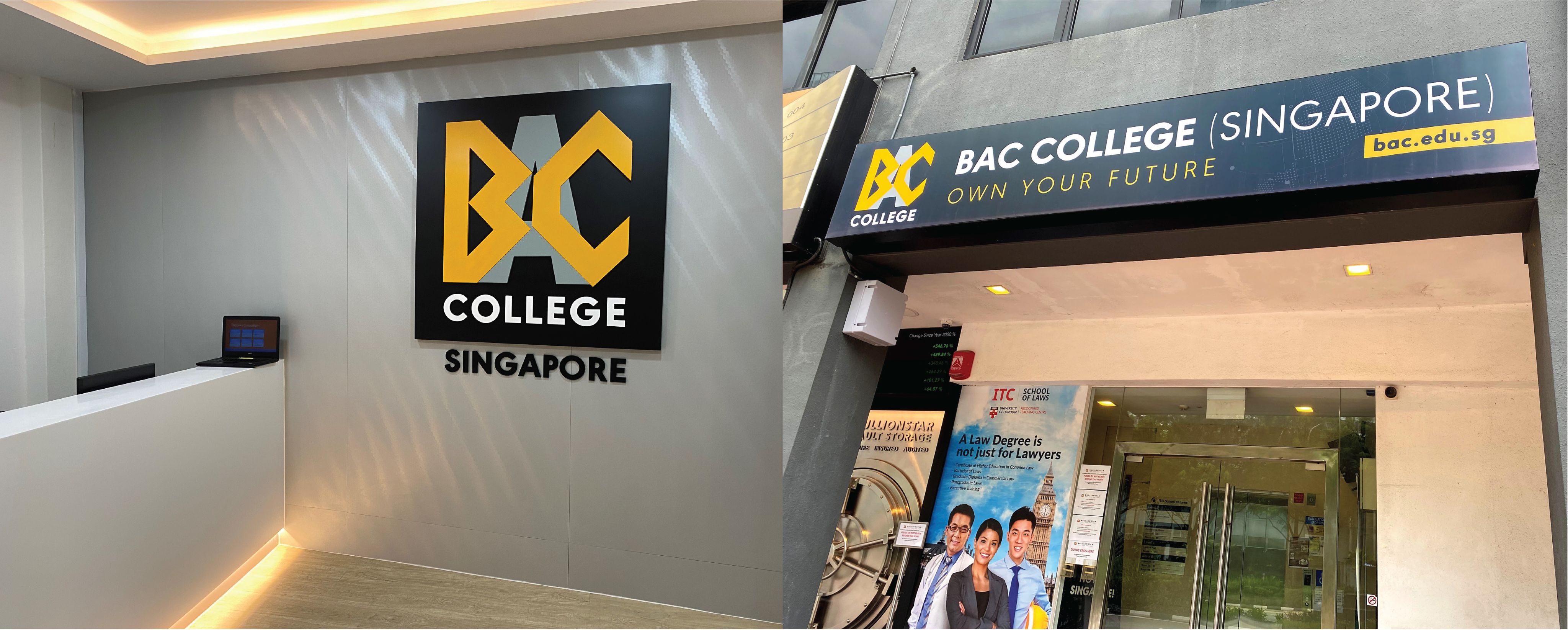 18 years of age and above; and
GCE A-Level; or
Completion of Year 12; or
Completion of less than Year 12 will be considered if it is an official completion of High School in the country of origin; or
IB Diploma; or
Pre-university certifications; or
Polytechnic Diploma; or
BAC Foundation Diploma; or
Mature candidates (30 years old or older with 8 years of work experience); or
Other private or foreign qualifications will be assessed on a case-by-case basis
Language Proficiency
Pass BAC English Placement Test; or
IELTS 5.5 / TOEFL 525 / PTE Academic 43

Hello there, Welcome to BAC Singapore!
Need advice? Talk to us.
COURSE MODULES
Programming Fundamentals
This module will give you a broad understanding of modern computer programming. You will acquire introductory skills in problem analysis, solution design, and program construction. Through practical programming activities, you will also gain an appreciation of the nature and history of computer programming.
Web Development Technologies
In this module, you will learn to make informed decisions and apply the decisions to the field of information technology. The knowledge and skills acquired and practiced will enable you to successfully perform and interact in a technology driven society. You will also learn how to design a basic web design and development using HTML, CSS, and /or Scripting language.
Platform Technologies
This module provides the concepts and principles of basic operation of platform technologies, including general purpose computers and peripherals, and communication infrastructure such as transmission systems (copper, wireless, optical fibre), networking and its devices. In addition, this unit introduces digital data representation, including number systems and character encodings
Database Management System
This module introduces students to the fundamental knowledge of a management of database system. It emphasises on the understanding of relational systems including data models, database architectures, and database manipulations. This course also provides an understanding of new developments and trends such as Internet database environment and data warehousing.
Networking
This course provides students with instruction in networking technologies and their implementation. Topics in this module include the OSI reference model, network protocols, transmission media, and networking hardware and software.
Mathematics for IT
This course is designed to develop students' confidence with mathematical concepts and relationships and use of mathematics and statistical skills and techniques in a range of contexts specifically problem solving and abstract thinking.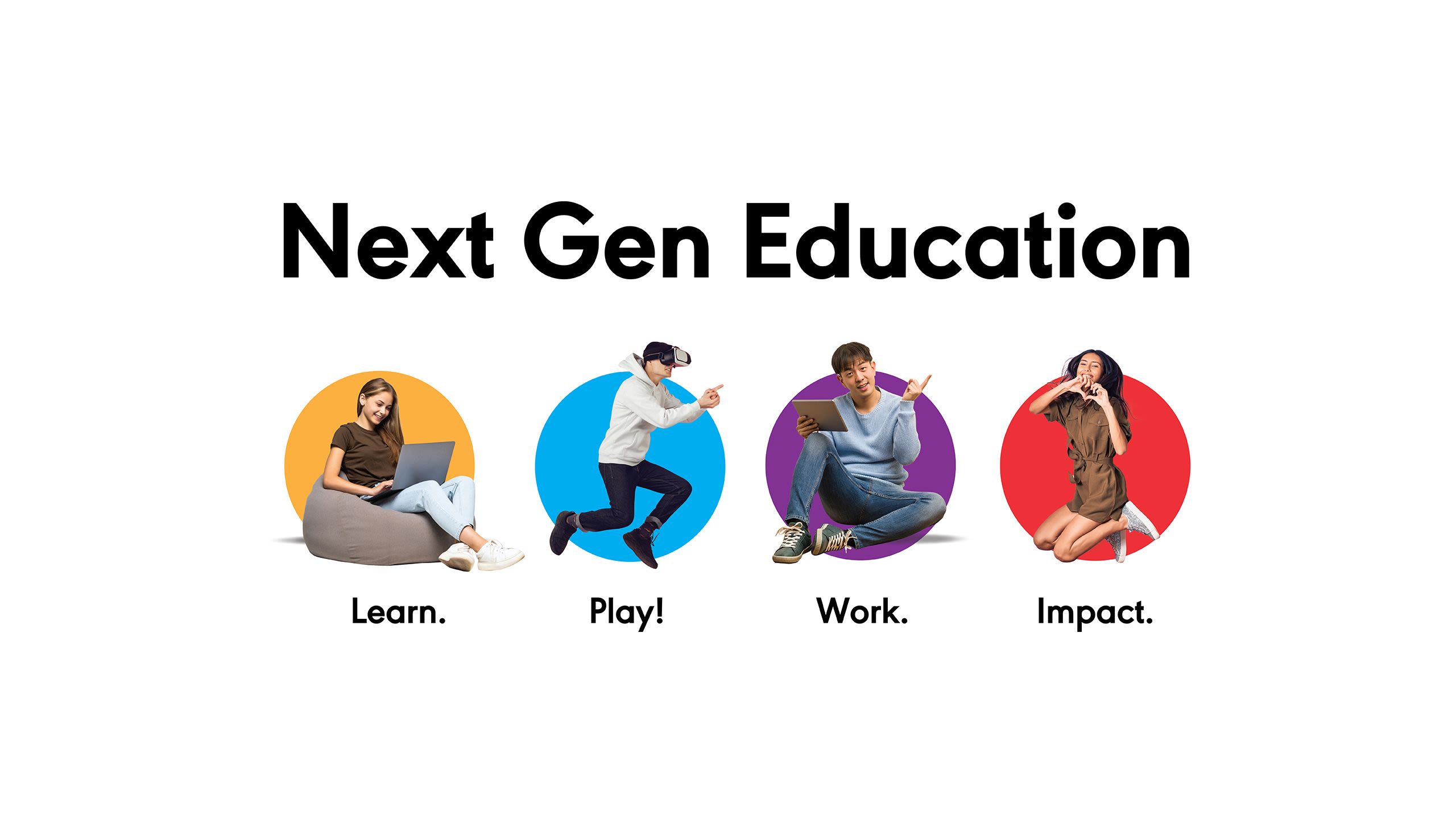 You might also like these Courses.
Diploma in Hospitality Management (E-Learning)
The Diploma in Hospitality Management equips a student with the combination of knowledge and skills to assist in the Hospitality & Tourism industry. It sets the basics for students intending to pursue further qualifications in Hospitality Management.
> Learn more
Diploma in Business (E-Learning)
You will learn how to navigate challenges in today's economy, and build a strong foundation as you prepare to pursue your higher studies in Business
> Learn more
Diploma in Media & Communication (E-Learning)
This is a great preparatory programme to start an exciting career in the world of media and communications, and will serve as an excellent platform for further academic studies in the field.
> Learn more