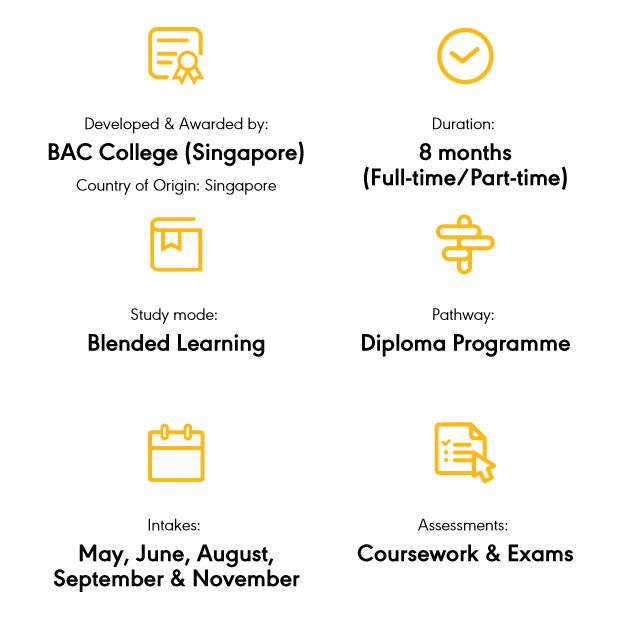 Here's the BIG Picture
The Diploma in Business prepares you with the essential skills and competencies needed to excel in a business career. You will learn how to navigate challenges in today's economy, and build a strong foundation as you prepare to pursue your higher studies in Business. You will also gain a deeper insights on business and its core areas of study.
This programme is equivalent to Year 1 of a degree programme and is specifically equivalent to Level 4 of UK degree qualifications.
With this Course You Will:
Develop the ability to identify and understand key concepts in business.
Identify and understand the impact of economic, cultural, environmental and political changes on business.
Explore the critical role of business theories in improving social and economic conditions in modern societies.
Apply theories to conduct business analysis, reasoning and problem solving competently.
Learn to collaborate in a variety of business settings and contexts.
Why Choose BAC College (Singapore)?
Established in 1996, BAC College Singapore (formerly known as ITC School of Laws) offers a wide range of pre-university, and articulation to degree programmes. We provide our students a great educational experience, along with graduate recognition and mobility. Well known for our innovative teaching methods, we offer students an exceptional educational journey, with the choice to graduate from over 25 UK universities that are affiliated to the BAC Education Group.
You will also benefit from our Student-Teacher Ratio.
Lectures: 1 to 100
Tutorials: 1-50
In line with our mission of providing quality education that meets international standards, we are consistently lauded for our excellence in the field. We have received consecutive awards of the prestigious 4-year Edutrust, and voted the Gold standard for the JobsCentral Learning TED Awards in 2017.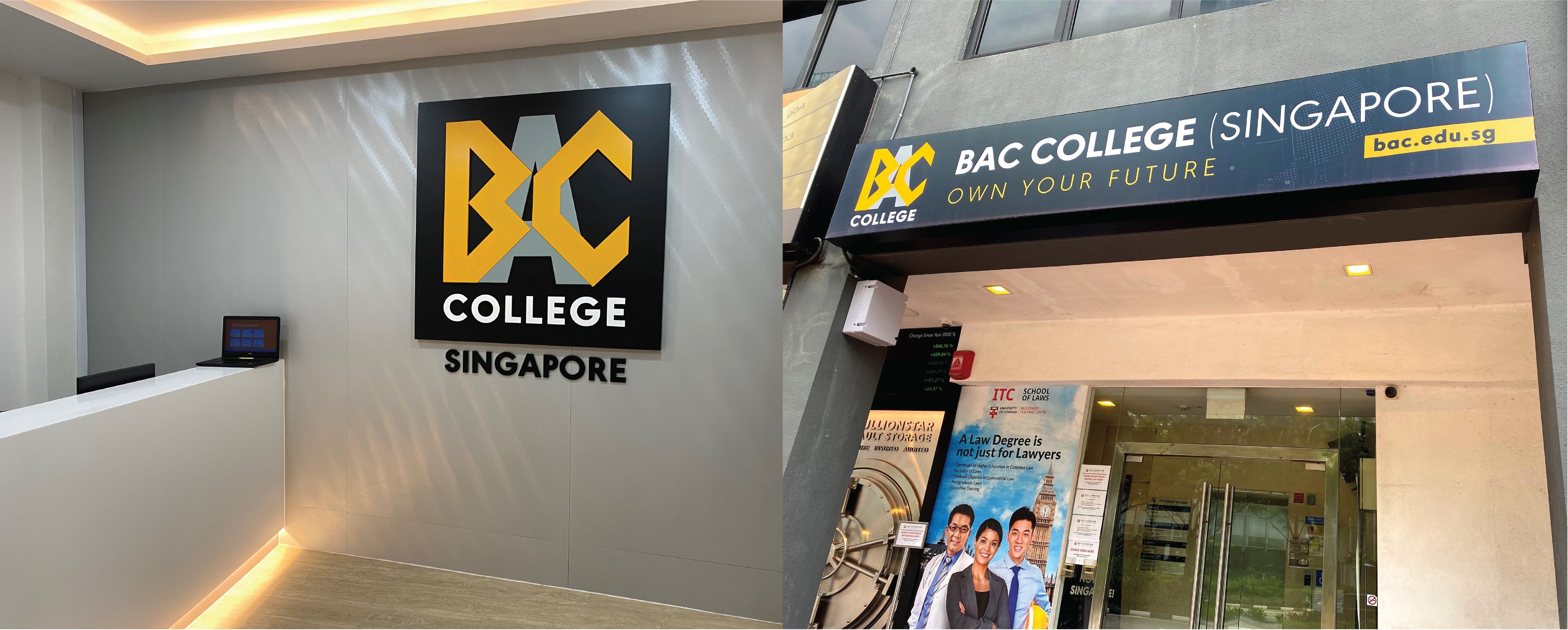 GCE A-Level; or
Completion of Year 12; or
Completion of less than Year 12 will be considered if it is an official completion of High School in the country of origin; or
IB Diploma; or
Pre-university certifications; or
Polytechnic Diploma; or
BAC Foundation Diploma; or
Mature candidates (30 years old or older with 8 years of work experience); or
Other private or foreign qualifications will be assessed on a case-by-case basis
Language Proficiency
Pass BAC English Placement Test; or
IELTS 5.5 / TOEFL 525 / PTE Academic 43

Hello there, Welcome to BAC Singapore!
Need advice? Talk to us.
COURSE MODULES
Accounting and Business Environment
With this module, you will understand how financial transactions are recorded, learn how to interpret financial transaction data, and be able to balance transactions. You will then be able to use accounting vocabulary, apply accounting concepts and principles, use accounting equation, and analyse business transactions. You will have the opportunity to earn a microcredential from University of Virginia via Coursera for Campus.
Marketing Management
This module will give you a better understanding of theories and concepts that underpin effective marketing and the practical skills required for a career in marketing. You will be introduced to key areas including customer lifestyles and behaviour, customer values, marketing communications, marketing decision-making and marketing management. You will have the opportunity to earn a microcredential from University of Illinois at Urbana - Champaign via Coursera for Campus.
Business Analytics
This module teaches you the basic statistical concepts and methods common in business applications. It emphasis on parametric techniques used to describe and compare samples and populations. You will be taught a new way of thinking about data, how to use, communicate, and interpret statistics. You will have the opportunity to earn a microcredential from University of Illinois at Urbana - Champaign via Coursera for Campus.
Economics
This module introduces students to the concept of a market economy, and investigates how scarce resources are allocated under a price mechanism. You will understand the interaction of consumers and producers results in the variety of goods abundantly available in a free enterprise economy, and the interferences with the price system. This subject addresses the role of marketplace incentives in directing economic growth. You will have the opportunity to earn a microcredential from University of Pennsylvania, USA via Coursera for Campus.
E-Management & Organisational Behaviour
This is the study of management theories which emphasises the management functions of planning, decision making, organising, leading and controlling. It will introduce you to the fundamental principles of management and organisation theory.
New Venture Creation
This module gives you the basic knowledge of establishing a start. You will learn how to apply business, marketing, financial and research skills in a start-up, and gain a deeper understanding about alternative forms of start-ups such as franchise and business takeover. You will have the opportunity to earn a microcredential from University of Virginia via Coursera for Campus.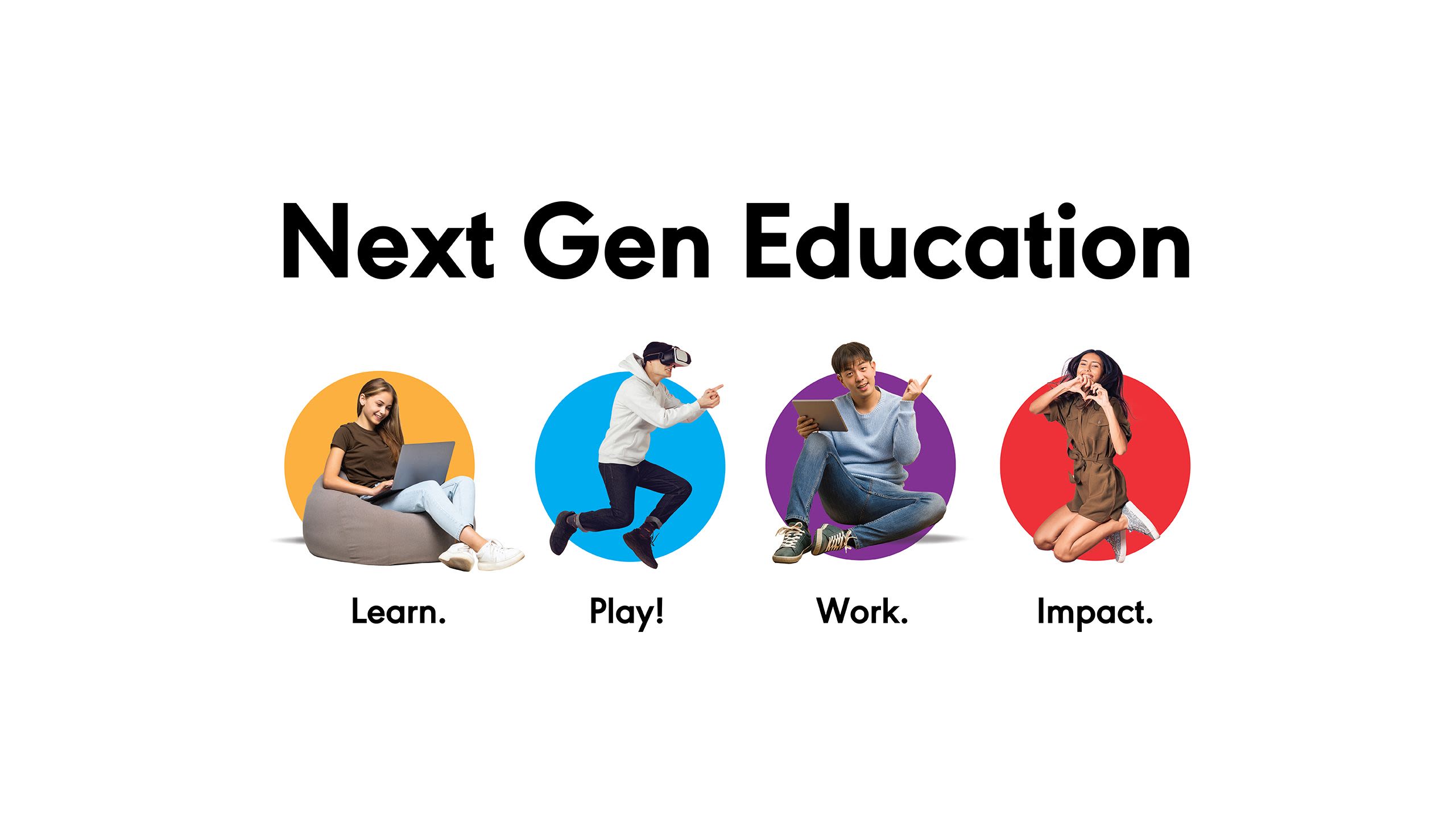 You might also like these Courses.
Diploma in Hospitality Management
The Diploma in Hospitality Management equips a student with the combination of knowledge and skills to assist in the Hospitality & Tourism industry. It sets the basics for students intending to pursue further qualifications in Hospitality Management.
Diploma in Digital Transformation
The Diploma in Digital Transformation exposes you to the essential skills and competencies required to excel in the digital economy.
Diploma in Media & Communication
This is a great preparatory programme to start an exciting career in the world of media and communications, and will serve as an excellent platform for further academic studies in the field.