Advanced Diploma In Law (E-Learning)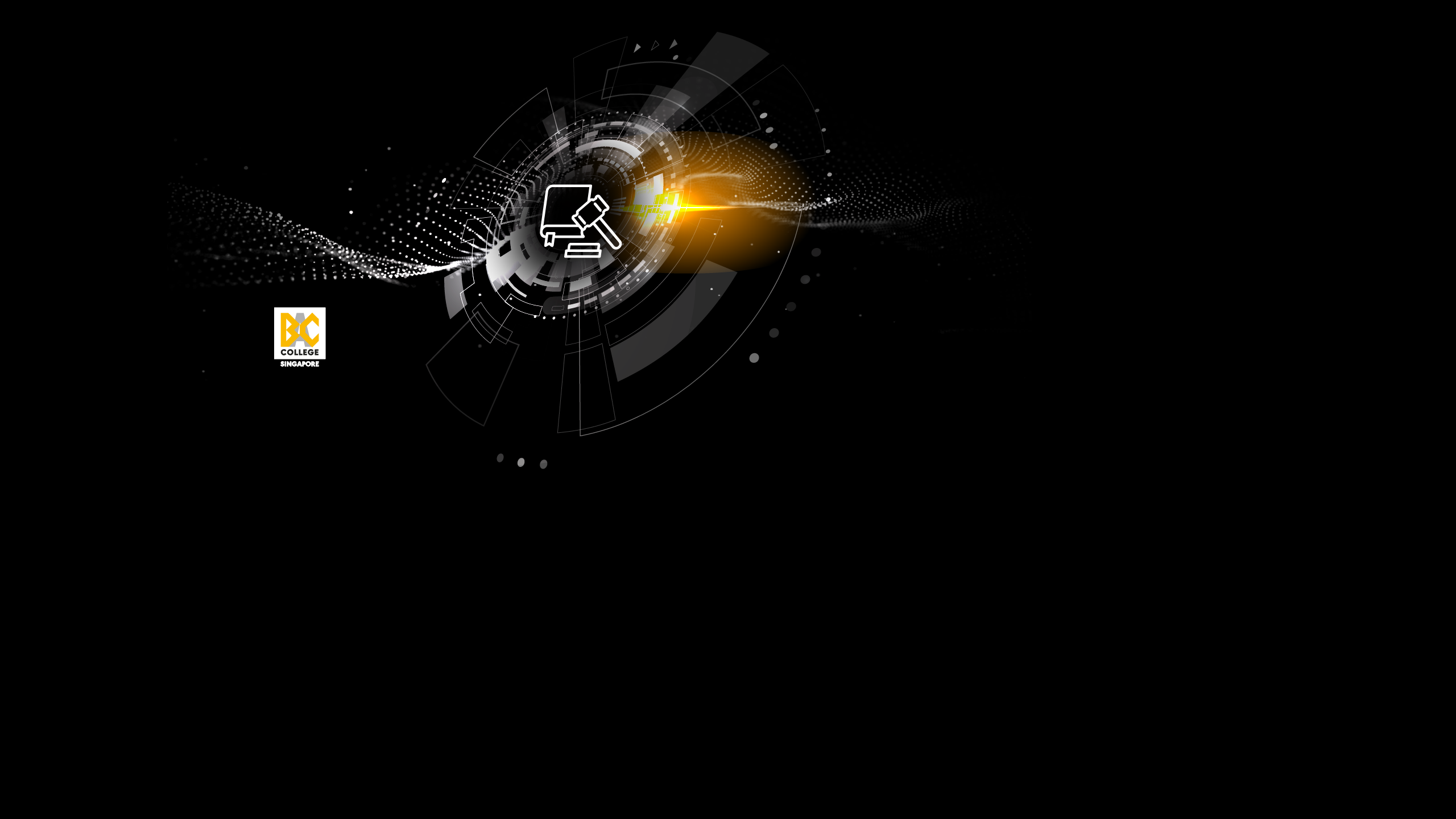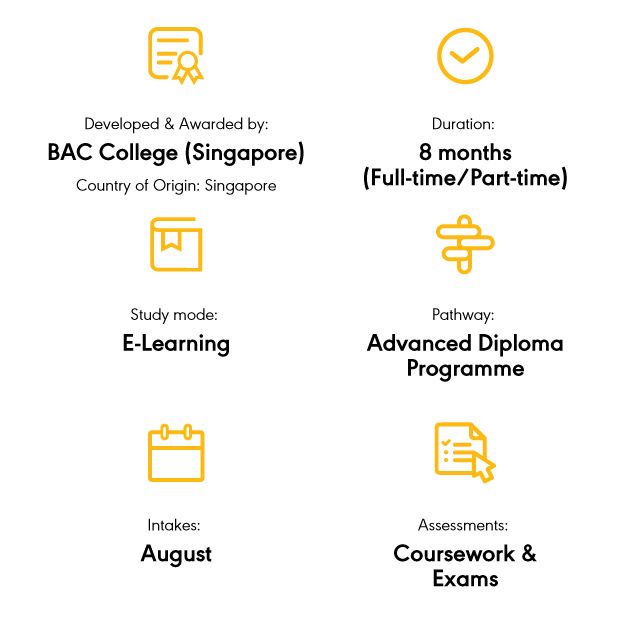 Here's the BIG Picture
You will learn the advanced skills and competencies needed to excel in a legal career while enhancing your understanding of the core areas of law. On completing this programme, you will have the chance to embark on the final year of a relevant degree programme with an articulation framework between BAC College (Singapore) and its University partners.
With this Course You Will:
Acquire an advanced understanding in developing the ability to identify and understand key concepts in substantive law, legal theory and procedure in domestic and international law contexts.
Develop a strong foundation and core ability to identify and understand the impact of economic, cultural and political changes on the law, as well as explore the critical role of the law in improving social and economic conditions in modern societies.
Gain an advanced standing in applying knowledge and critical thinking skills to perform legal analysis, reasoning and problem solving competently, and learn to collaborate in a variety of legal settings and contexts.
Develop vital communication skills including effective listening and critical reading, objective and persuasive writing, advocacy and other essential oral communication skills, as well as the ability to conduct in-depth research, both domestically and internationally.
Why Choose BAC College (Singapore)?
Established in 1996, BAC College Singapore (formerly known as ITC School of Laws) offers a wide range of pre-university, and articulation to degree programmes. We provide our students a great educational experience, along with graduate recognition and mobility. Well known for our innovative teaching methods, we offer students an exceptional educational journey, with the choice to graduate from over 25 UK universities that are affiliated to the BAC Education Group.
You will also benefit from our Student-Teacher Ratio.
Lectures: 1 to 100
Tutorials: 1-50
In line with our mission of providing quality education that meets international standards, we are consistently lauded for our excellence in the field. We have received consecutive awards of the prestigious 4-year Edutrust, and voted the Gold standard for the JobsCentral Learning TED Awards in 2017.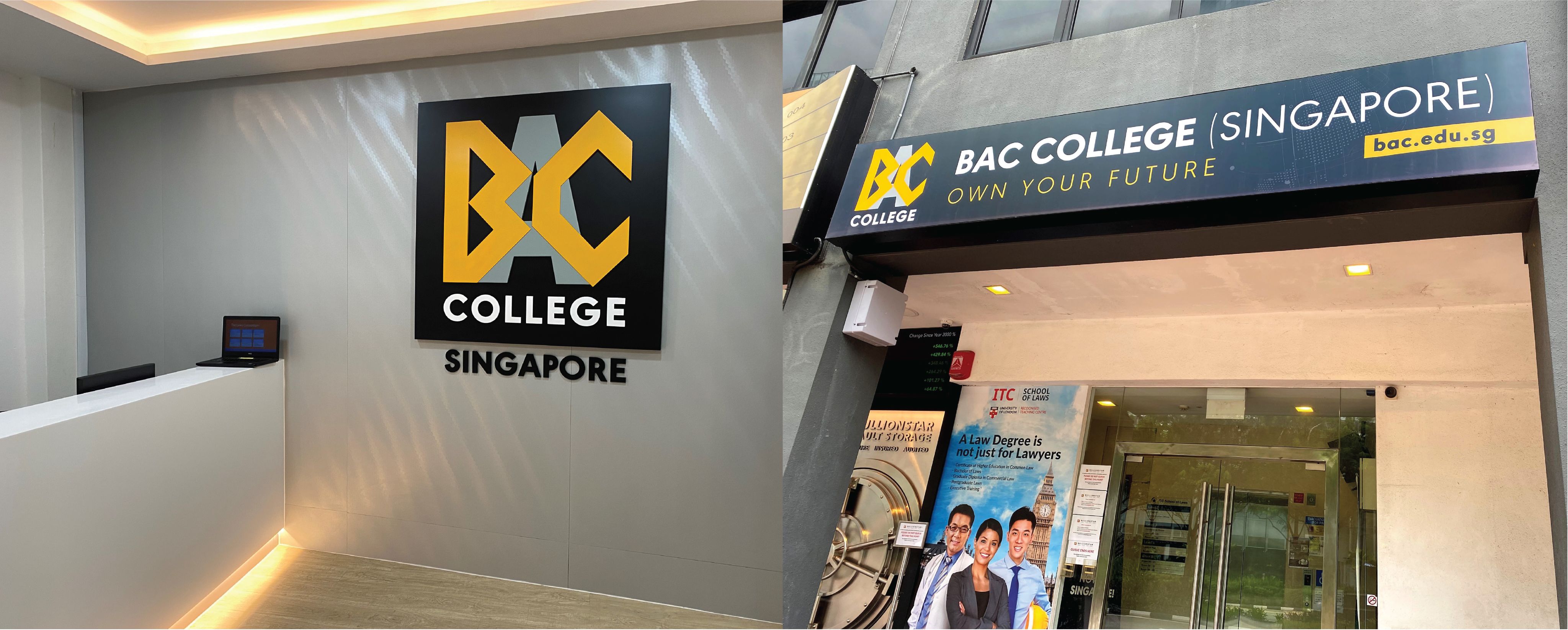 BAC Diploma in Law; or
University of London - Certificate of Higher Education in Common Law; or
Other private or foreign qualifications which will be assessed on a case-by-case basis
Language Proficiency
Pass BAC English Placement Test; or
IELTS 6.0 or equivalent

Hello there, welcome to BAC College Singapore.
Need advice? Talk to us
COURSE MODULES
Core Modules
Law of Tort
This subject develops your understanding of the nature of Tort Law, the different torts recognized by statutory and common law, the legal elements for liability for different torts and their respective defences. You will also receive an in-depth understanding of the similarities and differences in the different torts, the role played by policy in determining liability; and develop the ability to identify the commission of a particular tort, advice on liability for a tortious wrong and critically evaluate the adequacy of tortious principles.
Land Law
This module aims to give you an overview of property law in England and Wales and processes in which estates and interest over land are created and protected. You will also understand the key elements of property law and its protection methods in terms of land ownership.
Elective Modules
Company Law
This module aims to familiarise you to recognising the true identity of a company and role it plays in the corporate world.
Law of Evidence
This module aims to provide a thorough working knowledge of the law of evidence and its underlying principles. It also gives you the chance to examine the practical implications of the relevant case law and statutory provisions when applied to the facts of a problem question.
Family Law
Theoretical and practical understanding of the principles governing family law. To enable students to develop critical awareness of the evolution of the law in relation to the specific areas covered.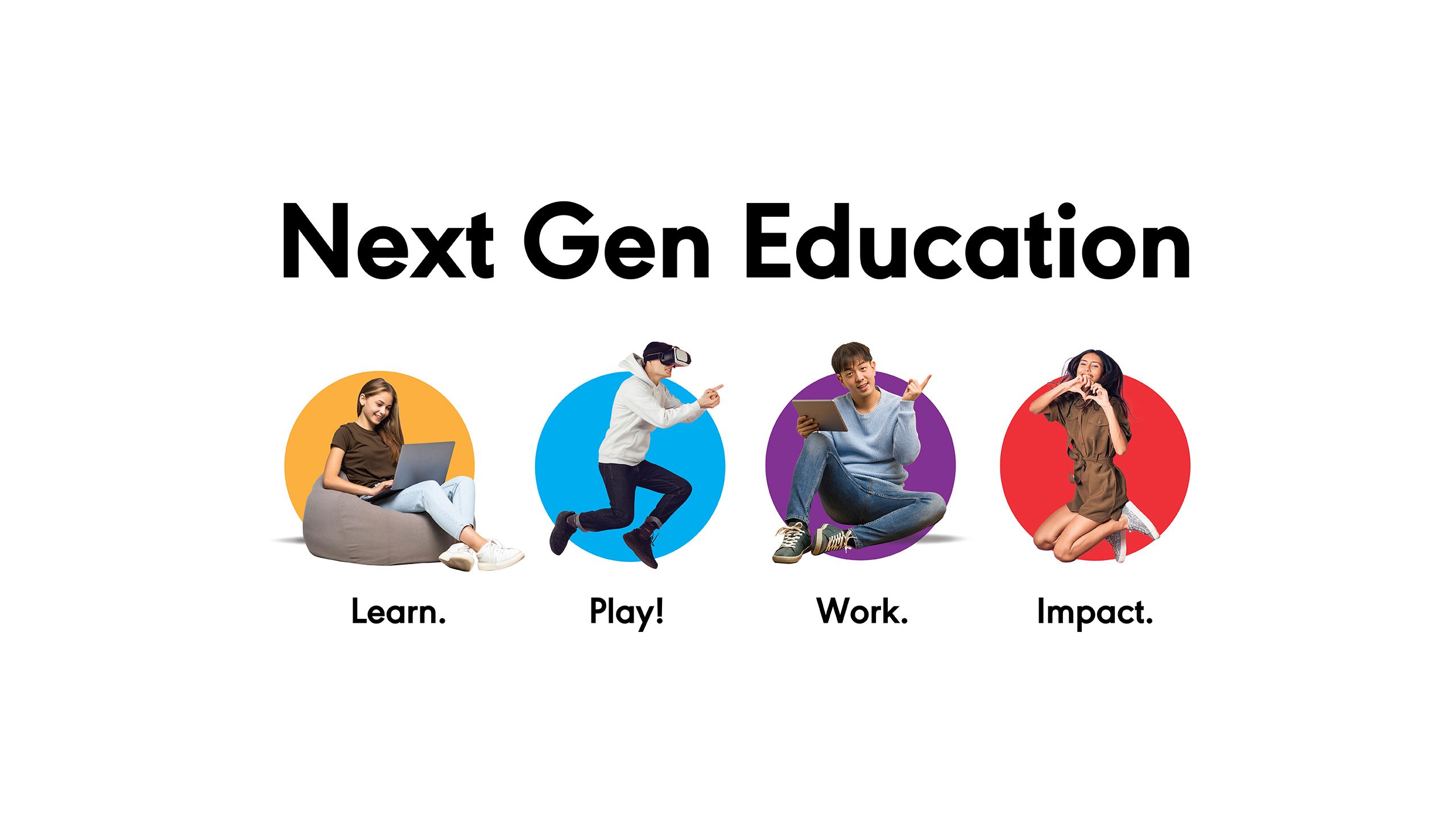 You might also like these Courses.
Advanced Diploma In Business Studies (E-Learning)
This course will help you develop the essential skills and competencies needed to excel in a business career- enhancing your understanding of the core areas of business which are the prerequisites towards obtaining a degree in Business Administration, Business Studies, or Business Management.
Learn More
Advanced Diploma In Digital Transformation (E-Learning)
This programme is designed to promote your comprehension in advanced core areas of computing and technology. Through this course, you develop skills which are vital to a career in the digital economy.
Learn More
Advanced Diploma In Hospitality Management (E-Learning)
This programme is designed to hone your knowledge and develop crucial skills needed for a successful career in the hospitality, tourism and hotel industry.
Learn More