Postgraduate Diploma in Management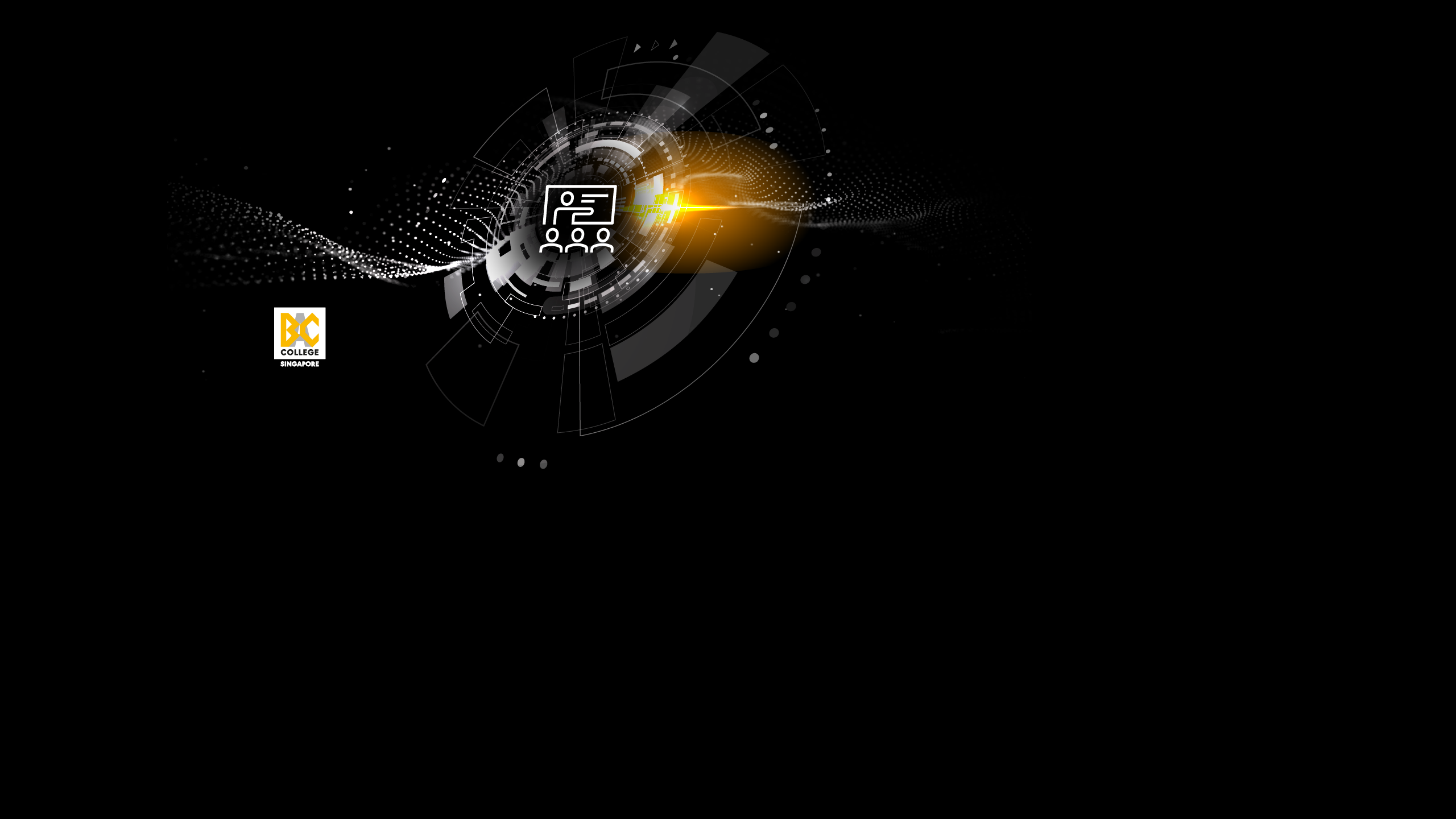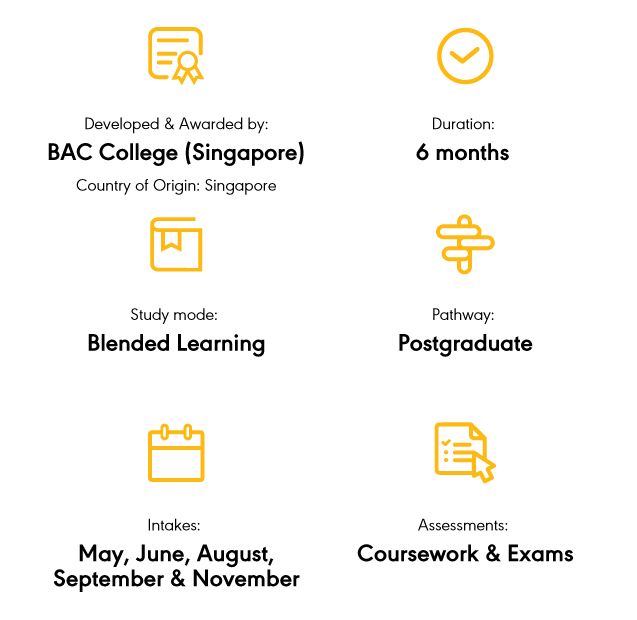 Here's The
BIG
Picture
The aim of this programme is to provide you with advanced skills to further your career in today's highly competitive business environment.
This programme arms prospective executives with the knowledge and disciplines required for the effective running of the business, decision making and problem solving exposure, satisfying the growing demand for a course offering in-depth study and a high degree of specialisation.
It is highly professional and aims to train and prepare managers with a blend of educational knowledge and practical experience. This qualification is not confined to those with experience in the business field but has wider applications to healthcare, laws, engineering and other professions seeking to advance their careers.
With this Course You Will:
Differentiate and implement the related theories and practices of management in the workplace or organisations;
Explore, review and solve business problems in local and international settings;
Combine interpersonal, communication and leadership skills;
Justify the organisational processes related to administration of businesses;
Combine creativity and analytical skills and academic experience; and
Consolidate business problems using practical tools and business models.
Why Choose BAC College (Singapore)?
Established in 1996, BAC College Singapore (formerly known as ITC School of Laws) offers a wide range of pre-university, and articulation to degree programmes. We provide our students a great educational experience, along with graduate recognition and mobility. Well known for our innovative teaching methods, we offer students an exceptional educational journey, with the choice to graduate from over 25 UK universities that are affiliated to the BAC Education Group.
You will also benefit from our Student-Teacher Ratio.
Lectures: 1 to 100
Tutorials: 1-50
In line with our mission of providing quality education that meets international standards, we are consistently lauded for our excellence in the field. We have received consecutive awards of the prestigious 4-year Edutrust, and voted the Gold standard for the JobsCentral Learning TED Awards in 2017.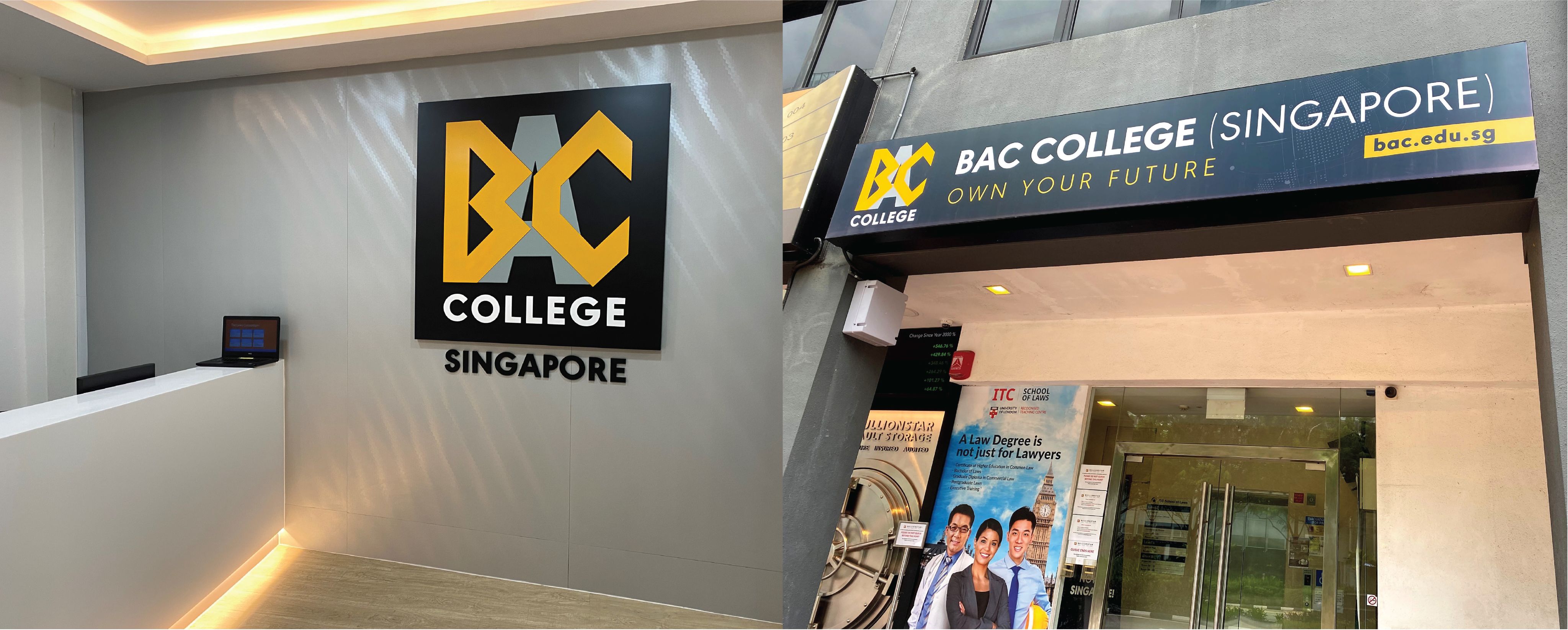 Age 21 and above
A Post Graduate Certificate in Management or equivalent AND
A recognized Bachelor's Degree in any discipline with a CGPA of 2.5 and above OR
A Bachelor's degree without CGPA of 2.5 but with at least 3 years of working experience may be accepted OR
Mature student applicants over the age of 30 who will be assessed on a case-by-case basis and will be subject to formal interview for recommendation for admission
English Language Proficiency
At least IELTS 6.0 or TOEFL 550 or PTE Academic 50

Hello there, welcome to BAC College Singapore.
Need advice? Talk to us
COURSE MODULES
Strategic Management
This module covers the fundamentals of strategic management, including how it has evolved, as well as appropriate tools and methods of analysis. The course also introduces you to strategic selection, implementation, evaluation and control and outlines important elements of strategy evaluation, criteria for strategy evaluation, and strategy evaluation process.
Strategic Human Resource Management
The module provides you with an understanding of how the effective strategic management of human resources supports the achievement of organisational purposes and provides the skills to apply this understanding in an organisational context.
Business Research Methods
This module discusses the process of knowledge creation, with an emphasis on the production of scientific knowledge. Important building blocks in this process are frames of reference, scientific ideals, problem formulation, scientific approaches and methods for data collection and analysis.
Managerial Economics
The main aim of this module is to provide you with an understanding of the working of managerial economics principles, tools and policies and its impact on the economy.
Entrepreneurship
The objective of the course is to expose you to the Entrepreneurship ecosystem, both in terms of theoretical and applied knowledge. This serves as an ideal elective either to bring together or introduce relevant concets within social science i.e. marketing, OB, management, strategy, etc.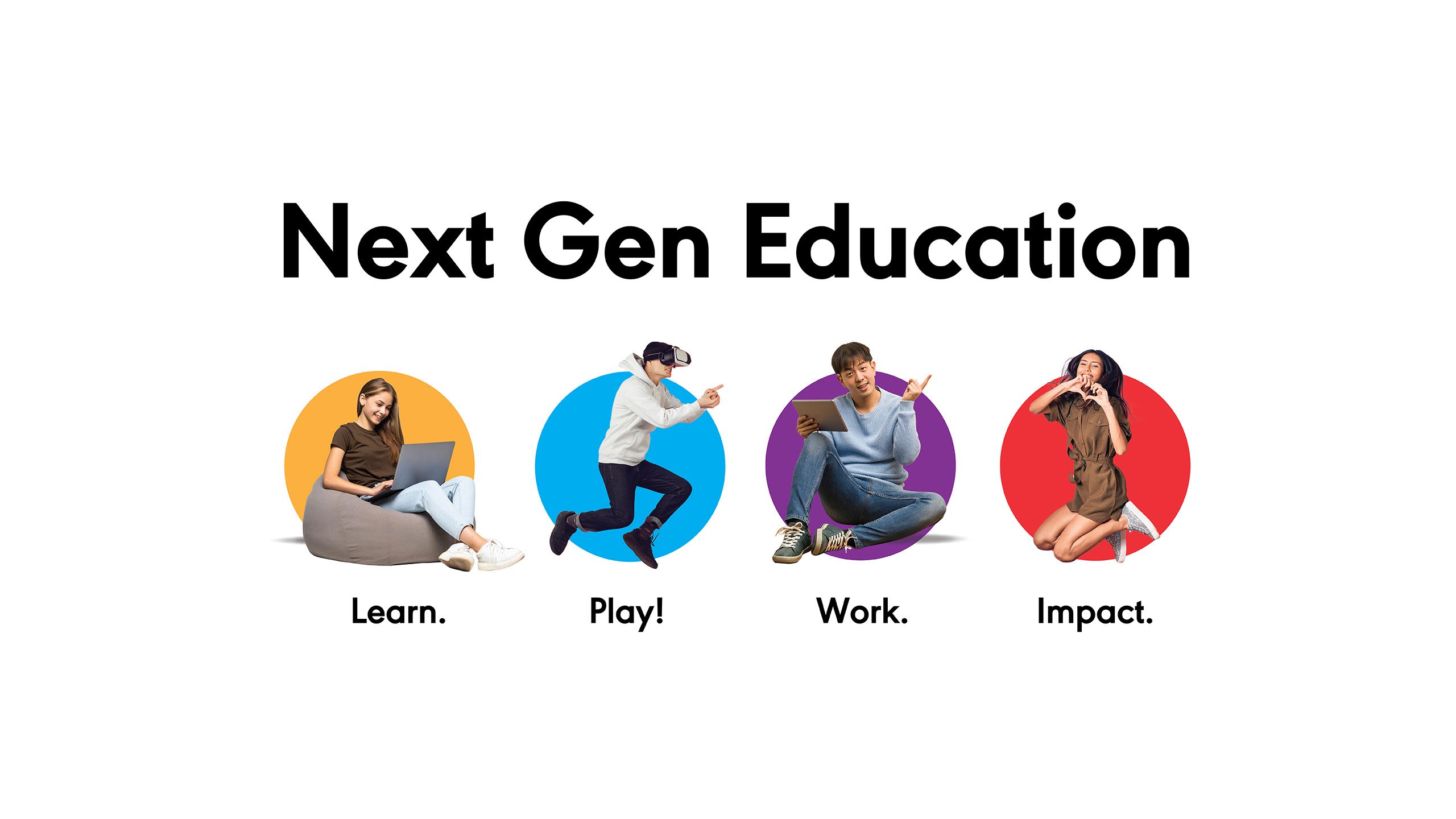 You might also like these Courses.
Postgraduate Certificate in Malaysian Law & Practice
This programme is developed for practitioners, by practitioners, and focuses on developing technical and practical proficiency through innovative learning methods.
Postgraduate Diploma in Malaysian Law & Practice
This programme is an advancement from the Post Graduate Certificate in Malaysian Legal Practice and has been developed for practitioners, by practitioners. It focuses on developing technical and practical proficiency through innovative learning methods.
Certificate of
Higher Education in Common Law
This course aims to prepare you for the demands of undergraduate programmes by imbuing knowledge and understanding of the basic tenets of Law while encouraging the development of analytical and independent thinking skills.