Graduate Diploma in Commercial Law,
University of London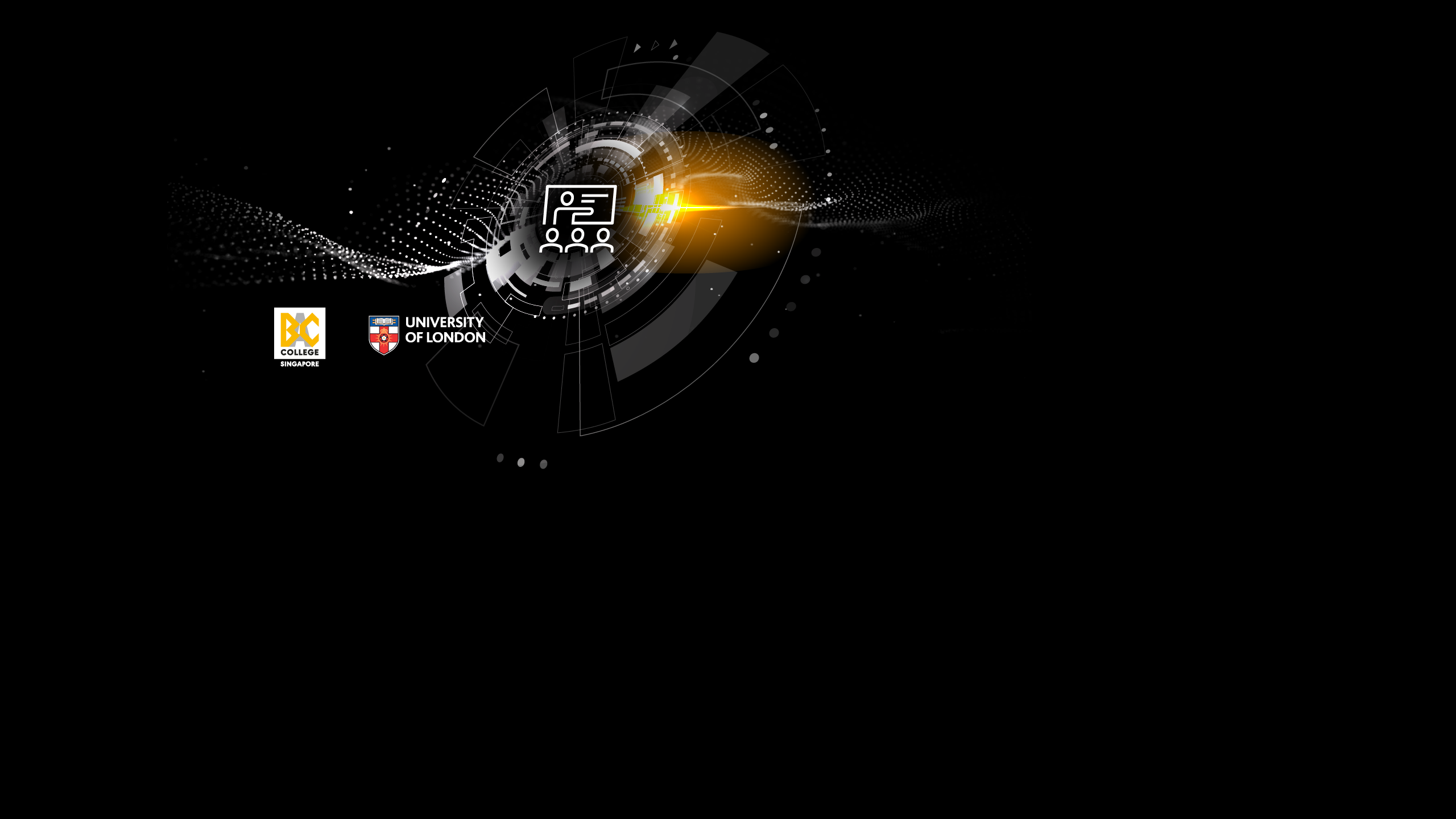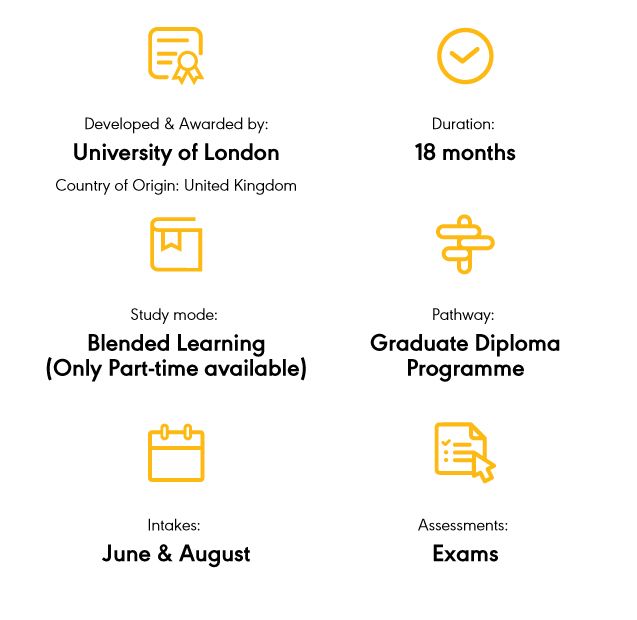 Here's The BIG Picture
You will acquire the knowledge base of the main practice areas of commercial law with a focus in legal problems you may encounter during your career.
This course will help develop your analytical and critical thinking skills which are highly valued in business.
With this Course You Will:
Identify and understand key concepts in substantive commercial law on a theoretical and practical level.
Develop a strong foundation and core ability to identify and understand the impact of economic, cultural and political changes on the law, as well as explore commercial law's critical in the social and economic conditions in modern societies.
Gain an advanced standing in applying knowledge and critical thinking skills to perform legal analysis, reasoning and problem solving competently, and learn to collaborate in a variety of legal settings and contexts.
Develop vital communication skills including effective listening and critical reading, objective and persuasive writing, advocacy and other essential oral communication skills, as well as the ability to conduct in-depth research, both domestically and internationally.
Why Choose BAC College (Singapore)?
Established in 1996, BAC College Singapore (formerly known as ITC School of Laws) offers a wide range of pre-university, and articulation to degree programmes. We provide our students a great educational experience, along with graduate recognition and mobility. Well known for our innovative teaching methods, we offer students an exceptional educational journey, with the choice to graduate from over 25 UK universities that are affiliated to the BAC Education Group.
You will also benefit from our Student-Teacher Ratio.
Lectures: 1 to 100
Tutorials: 1-50
In line with our mission of providing quality education that meets international standards, we are consistently lauded for our excellence in the field. We have received consecutive awards of the prestigious 4-year Edutrust, and voted the Gold standard for the JobsCentral Learning TED Awards in 2017.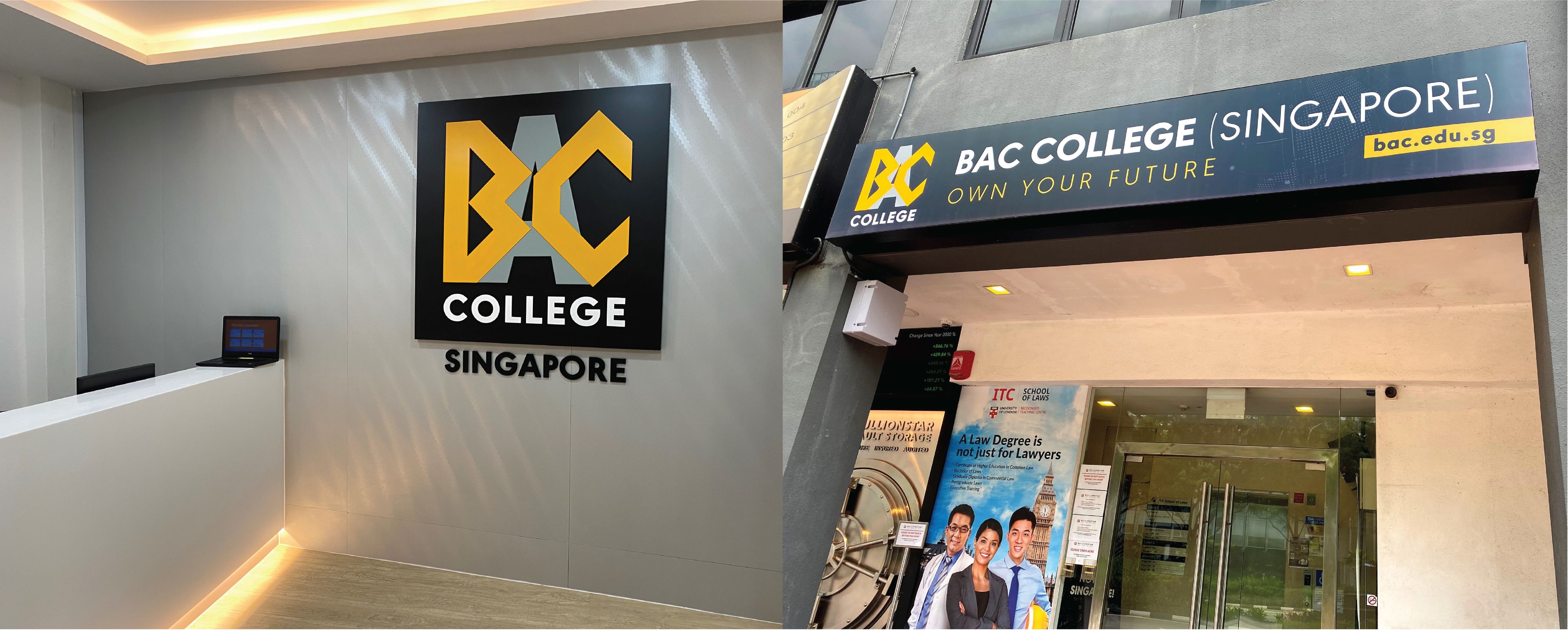 An acceptable Bachelor's or Associate Degree;
An acceptable Master's degree (or any other appropriately accredited Level 7 award) provided that it is at least 1 year full time in duration;
An acceptable Level 5 or Level 6 award (such as HND or Graduate Certificate) provided this is at least 1 year full-time in duration, and;
English Language requirements of at least a GCE 'O' Level credit in English or an IELTS 5.5 score or equivalent
*Students cannot accumulate passes and apply for transfer to LLB or apply for exemptions for a new registration to the LLB.

Hello there, welcome to BAC College Singapore.
Need advice? Talk to us
COURSE MODULES
Compulsory Modules
Contract Law
This core module introduces you to the principles of contract in common law and equity, and helps you understand how these principles are applied to agreements. It covers core topics such as formation of contracts, capacity to contract and privity, performance and breach of contract and remedies for breach of contract.
Commercial Law
This module explores the application of legal principles to particular commercial transactions and the practical issues involved. Commercial law is concerned with obligations between parties to commercial transactions and the relationship with rules of personal property. You will learn about a range of issues including ownership of or title to goods; transfers of title and its effect on third parties; passing of property between buyer and seller.
Elective Modules
(Choose from the following):
Company Law
This elective module centres on the way the law regulates companies. It introduces you to the facilities that company law offers, such as limited liability and transferability of shares, as well as corresponding burdens such as duties of disclosure and compliance with statutory procedures.
Conflict of Laws
Also known as private international law, this module introduces you to the body of rules applied by the English courts to cases with a foreign element, dealing with core issues of jurisdiction, substantive decision making and recognition of the laws of other jurisdictions.
Intellectual Property
This module covers an area of law that deals with the protection of creative materials/ideas, etc. You will learn about issues such as trademark, copyrights, etc. and discuss possible legal disputes that may arise in light of breach of creative content/materials.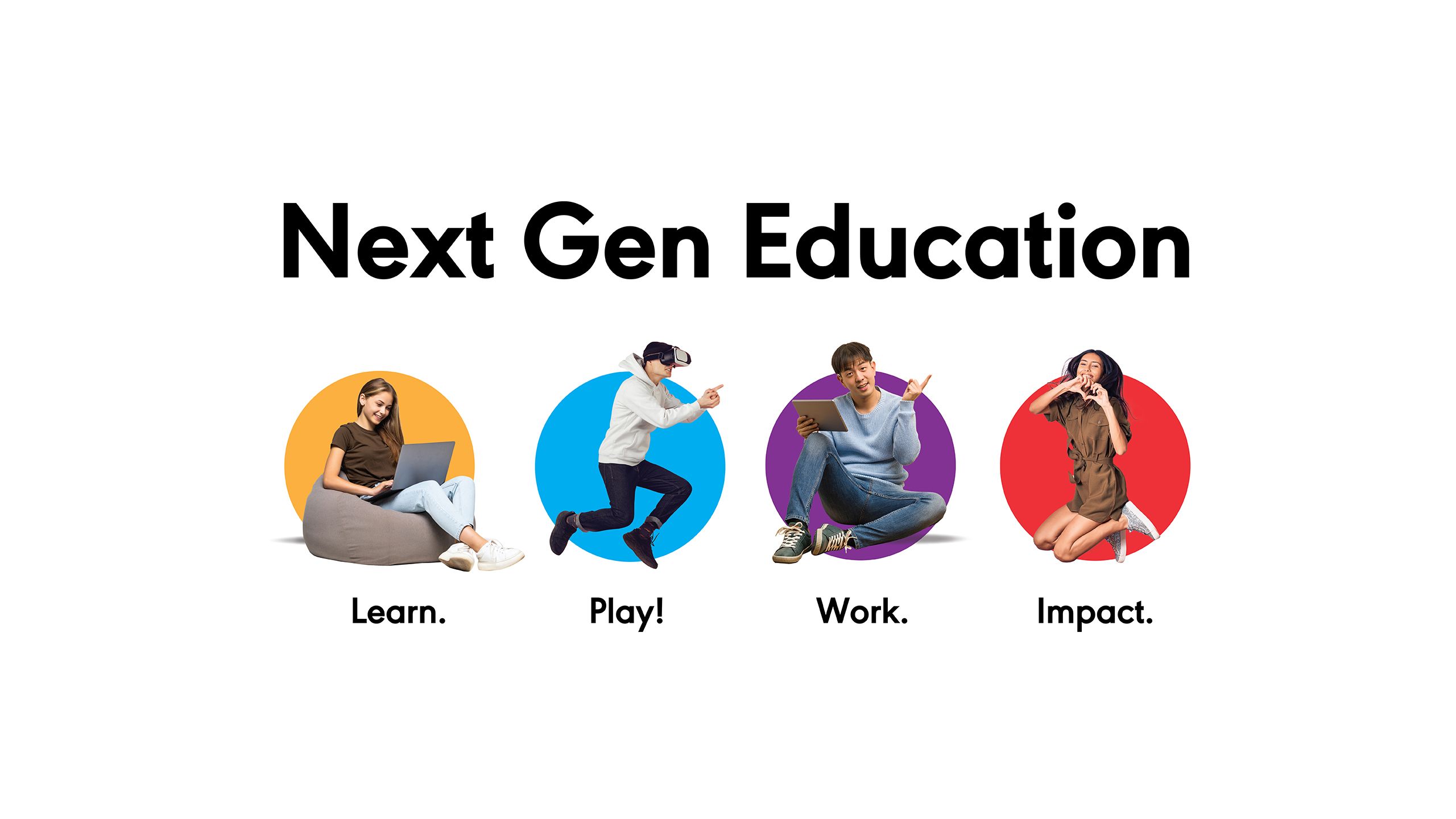 You might also like these Courses.
LLB (Hons), University of London
This programme is the first step on your pathway to an internationally recognised law degree which will open up a world of professional opportunities in various industries.
Postgraduate Certificate in Management
The aim of this programme is to provide you with advanced skills to further your career in today's highly competitive business environment.
Certificate of Higher Education in Common Law, University of London
This course aims to prepare you for the demands of undergraduate programmes by imbuing knowledge and understanding of the basic tenets of Law while encouraging the development of analytical and independent thinking skills.