Diploma in Cloud Computing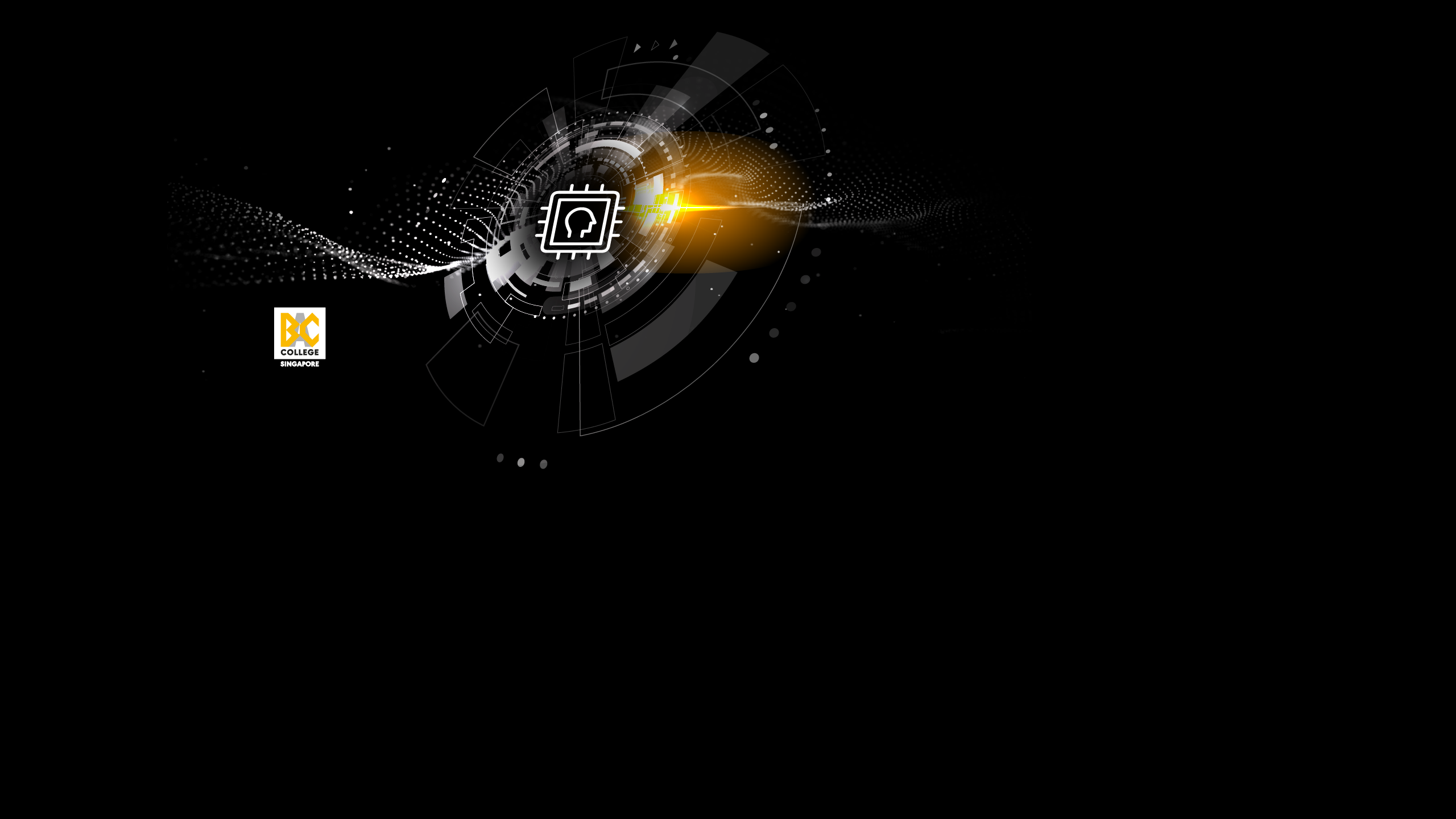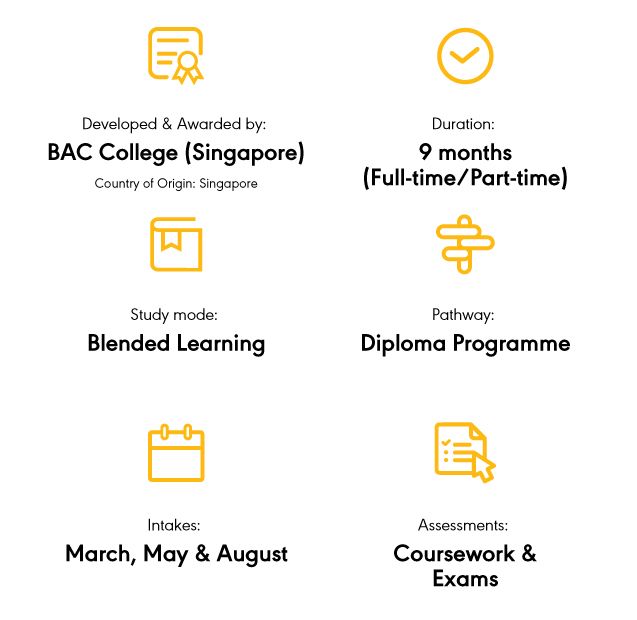 Here's the BIG Picture
The goal of the Cloud Computing Diploma is to equip students with the necessary skills and abilities to take on a wide range of areas, relevant to thrive in a career in this field. The curriculum will focus on important areas of study such as, the cloud computing infrastructure, serverless application development, networks, and security, which are essential for a job in cloud-computing.
The programme is ideal for those who want to start their career in cloud computing in specific industries, or experienced professionals looking to upskill, or switch to a different line of work.
With this Course You Will:
Build vital knowledge in IT and cloud computing, as well as practical skills to start a career in cloud computing.
Understand the concepts of web services, and how service-oriented architectures are driving grid/cloud resource virtualisation.
Use cloud computing tools to independently scale and deploy infrastructure services by applying knowledge, and interpreting information to solve problems.
Execute routine tasks and become proficient in the use of relevant tools in their area of training.
Perform cloud computing support services.
Improve communication and interpersonal skills, and gain awareness of social and ethical responsibilities.
Possess skills for lifelong learning and career development.
Why Choose BAC College (Singapore)?
Established in 1996, BAC College Singapore (formerly known as ITC School of Laws) offers a wide range of pre-university, and articulation to degree programmes. We provide our students a great educational experience, along with graduate recognition and mobility. Well known for our innovative teaching methods, we offer students an exceptional educational journey, with the choice to graduate from over 25 UK universities that are affiliated to the BAC Education Group.
You will also benefit from our Student-Teacher Ratio.
Lectures: 1 to 100
Tutorials: 1-50
In line with our mission of providing quality education that meets international standards, we are consistently lauded for our excellence in the field. We have received consecutive awards of the prestigious 4-year Edutrust, and voted the Gold standard for the JobsCentral Learning TED Awards in 2017.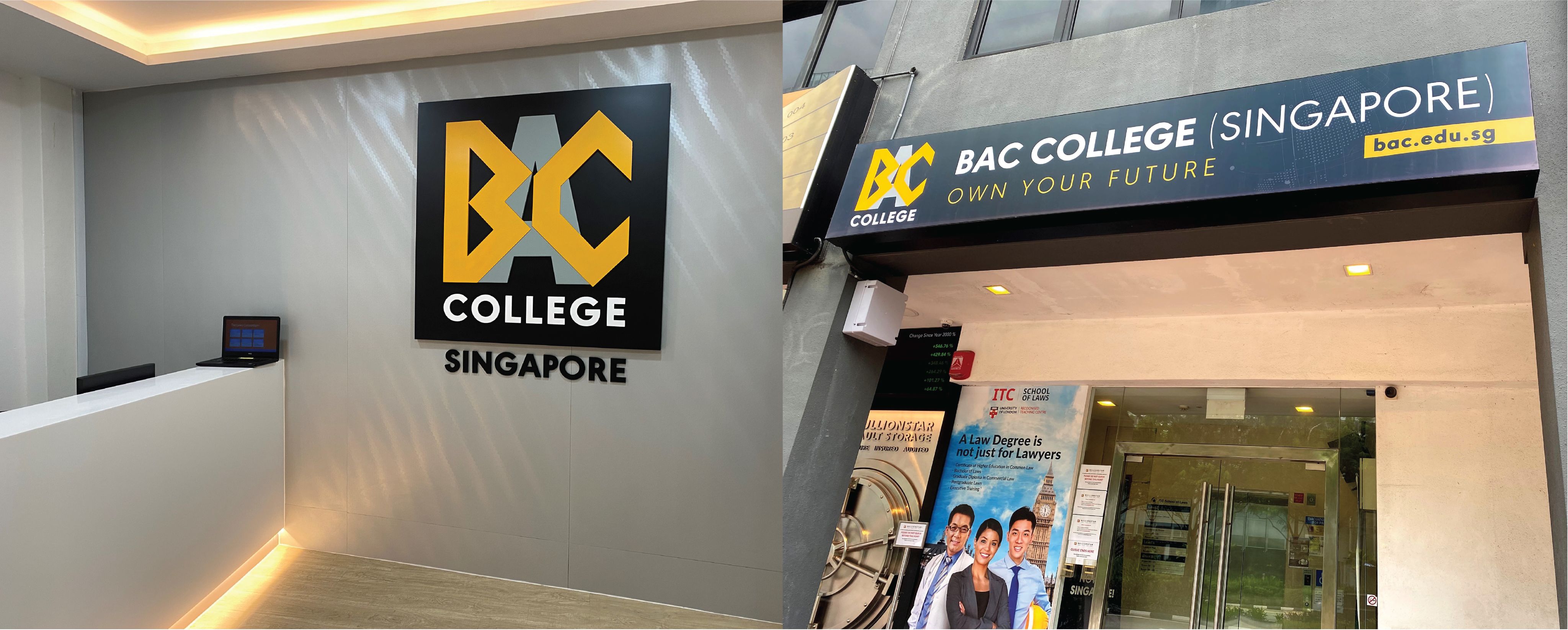 18 years of age and above; and
GCE A-Level; or Completion of Year 12; or
Completion of less than Year 12 will be considered if it is an official completion of High School in the country of origin; or
IB Diploma; or
Pre-university certifications; or
Polytechnic Diploma in any field; or
BAC Foundation Diploma; or
Mature candidates (30 years old or older with 8 years of work experience); or
Other private or foreign qualifications will be assessed on a case-by-case basis.
Language Proficiency
A pass in English at GCE 'O' Levels; or
A Pass in the BAC English Placement Test; or
IELTS 5.5 or equivalent.

Hello there, Welcome to BAC Singapore!
Need advice? Talk to us.
COURSE MODULES
Platform Technology
An introduction for students to computer system fundamentals, with emphasis on the modern operating systems and networking technology, required to support cloud architecture. It covers the following topics: operating system fundamentals; TCP/IP layered protocols; WAN and LAN networking fundamentals; internetworking and transport protocols, and fundamental computer and network security concepts, amongst others. You will also earn a microcredential from the University of Minnesota via Coursera for Campus.
Programming Fundamentals
In this module the student will gain a broader understanding of modern computer programming. The student will acquire introductory skills in problem analysis, solution design, and program construction. Through practical programming activities, the student will gain an appreciation of the nature and history of computer programming. You will also earn a microcredential from IBM via Coursera for Campus.
Introduction to Cloud Computing
This module defines cloud computing, explains the different types of cloud services, their benefits, and how to incorporate them into an organisation. Students will also learn the various service delivery models of cloud computing architecture, how clouds can be deployed, cloud services models, cloud tools to achieve virtualization, cloud–based requirements, current challenges, future cloud computing trends, and much more. You will also earn a microcredential from Microsoft via Coursera for Campus.
Cloud Data Security and Privacy
This module is designed to teach students to apply classic security knowledge and skills to current cloud security issues. You will also earn a microcredential from Microsoft via Coursera for Campus.
Cloud Migration and Operations
This module covers migration strategies, migrating web applications, database migration, batch processes, and the best practices to migration over the cloud, and how to deploy a database using cloud services. Students will have practical sessions to experience and apply the workloads involved in carrying out the cloud migration process. Students will get an opportunity to analyse case studies, and walk through the actual migration process. You will also earn a microcredential from Microsoft via Coursera for Campus.
Big Data & MongoDB
Students will learn the history and fundamentals of NoSQL databases, their key characteristics, four types of NoSQL databases, how they differ from each other, and their benefits. This course will give students hands-on experience with MongoDB database and Database-as-a-Service (DaaS) offerings. You will also earn a microcredential from IBM via Coursera for Campus.
Capstone Project - Programming Serverless Applications
This module is designed to teach the student the fundamentals services, also known as Function-as-a-Service (FaaS), required for serverless application development. Students will explore microservices and Backend-as-a-Service (BaaS) for greater agility, scalability, and efficiency for customer-facing applications, event-driven programming, and learn the serverless deployment model with use-cases and guided labs.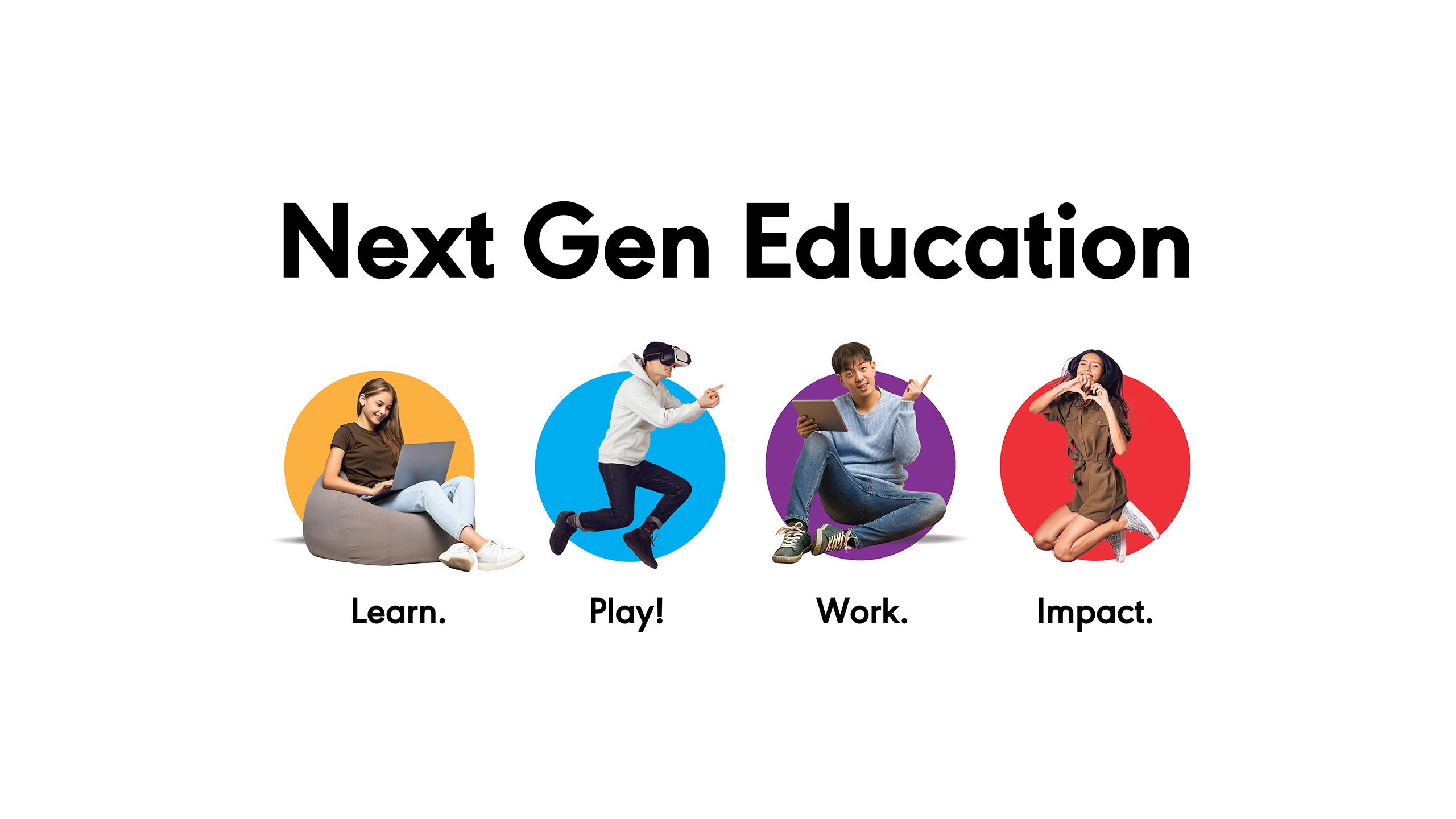 You might also like these Courses.
Diploma in Digital Transformation
Learn the essentials of digital business, the mitigation of digital disruption, and digital transformation strategies with this programme. Enhance your IT knowledge and communication skills, by learning about the latest in AI, FinTech, Cyber Security, Data Science, and many more.
Diploma in Cybersecurity
The programme aims to equip students with the necessary skills that can help them thrive within the field of computing security. Gain the knowledge and skills to assist an organization with its virtual and secure computing requirements.
Diploma in Data Analytics
This programme is designed to equip students with the necessary skills and abilities to thrive in a career in the field of data science and analytics, ideal for those who want to start their career in data science professions in specific industries.